Speakers - Thursday 16 January
Opening lecture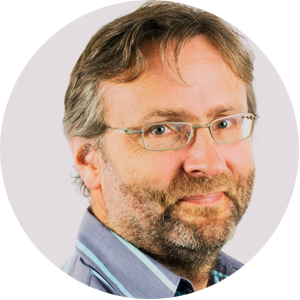 Camille LochtInsitut Pasteur, Lille, FR
+
Camille Locht is Research Director at the French National Institute of Health and Medical Research (Inserm) and is the founding director of the Center for Infection and Immunity of Lille at the Institut Pasteur de Lille (IPL). He has obtained his PhD at the Catholic University of Leuven. After a 3-years post-doctoral stay at the NIH, USA, he joined SmithKline–Beecham, and is since 1989 at IPL, where he was the Scientific Director from 2002 to 2013. His main interest is in bacterial pathogenesis and vaccine development against respiratory disease, including pertussis and tuberculosis.
SESSION 1 - Basic vaccinology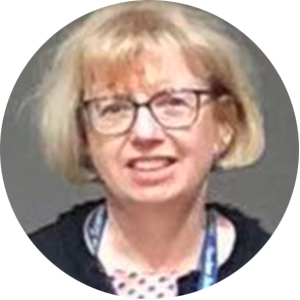 Linda KlavinskisKing's College London, UK
+
Linda Klavinskis is a Professor of Viral Immunology in the Faculty of Life Sciences and Medicine at King's College London. She is a Fellow and Executive Board member of the International Society for Vaccines.
Professor Klavinskis has co-authored over 100 publications. The research in her laboratory focuses on adaptive immune responses to vaccination and virus infection. The goal is to understand and harness cross talk between dendritic cells and T cells, and use this knowledge to develop new and more effective vaccines. This work has led to deciphering an alternative mode of antigen presentation, termed 'cross-dressing' and unravelling mechanisms contributing to epitope selection and CD8 T-cell immunodominance. Recently she has made inroads in understanding the biology of skin immunisation and developed a microneedle vaccine delivery platform. This has led to the new finding that skin immunisation activates cross talk with innate cells in epithelial barrier tissues to recruit effector CD8+ T-cells and can establish immune surveillance at the barrier tissues.
---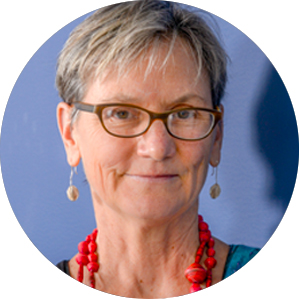 Anne De GrootEpiVax, USA
+
Dr. Annie De Groot earned a BA from Smith College and her M.D. from Pritzker School of Medicine at the University of Chicago. After vaccinology training under Russell Howard (NIAID Laboratory of Parasitic Diseases) and Jay Berzofsky (National Cancer Institute), and training in Infectious Diseases at Tufts New England Medical Center, De Groot joined the faculty of Brown Medical School. In 1998 she founded EpiVax, Inc. In collaboration with EpiVax's cofounder Bill Martin and colleague Lenny Moise, Dr. De Groot developed and validated a set of immunoinformatics tools that bring new insights to bear on the human immune response to pathogens and vaccines. Dr. De Groot is the founder and director of the Institute for Immunology and Informatics at the University of Rhode Island, and volunteers as medical director of Clinica Esperanza/Hope Clinic, and scientific director at GAIA Vaccine Foundation.
---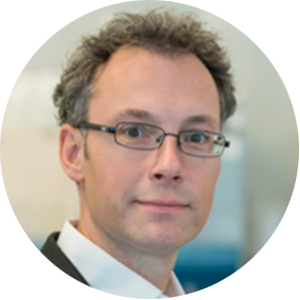 Rogier SandersAMC, Netherlands
+
Rogier Sanders (1975) studied Medical Biology at the University of Amsterdam and the Rockefeller University in New York. In 2004 he obtained his Ph.D. (cum laude) from the University from Amsterdam. Rogier currently is a Professor of Virology, specializing in Experimental Vaccinology at the Academic Medical Center of the University of Amsterdam and holds an affiliate faculty position at Weill Medical College of Cornell University in New York City where he spends part of his time. His research focuses on HIV-1 envelope glycoprotein vaccines, in particular those based on native-like (SOSIP) trimers, which he co-invented. He has received several prestigious grants such as the Veni, Vidi and Vici grants from the Netherlands Organization for Scientific Research (NWO) and a Starting Investigator grant from the European Research Council (ERC). He participates in various HIV research consortia funded by the EU, NIH/NIAID and the Bill&Melinda Gates Foundation. Rogier has (co-)authored more than 150 articles in scientific journals, including journals such as Nature, Science and Cell. His H-index is 54. In 2011, he received the Dutch Prize for Biochemistry and Molecular Biology.
---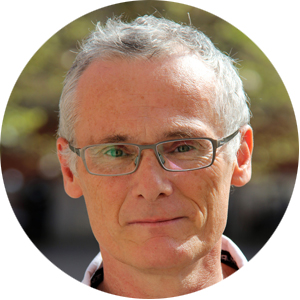 Didier BetbederVaxinano, Lille, FR
+
Pr. Didier Betbeder has 20 years' experience in drug delivery using colloids, ranging from basic research to clinical studies.
Working with the World Health Organisation he obtained his PhD in 1988 on drug targeting to treat sleeping sickness, before spending 2 years as a post-doctoral fellow at the University of Warwick (England). He was then engaged by BioEurope, a company specialising in biocatalysis, before joining Biovector Therapeutics (France) as Research director from 1992 – 2001. He is Professor at the University of Artois and Lille 2 since 2001, his research focusing on the development of innovative nanoparticles based on polysaccharide and phospholipid assemblies for vaccines.
He developed from research to clinical development a technology based on polysaccharidic nanoparticles supporting a phospholipid bi-layer, these nanoparticles were found to have a strong mucosal residence and good candidates for vaccine applications. He conducted 5 clinical trials using these nanoparticles. Nasal flu vaccine formulations have been clinically trailed with BioChem Pharma (Canada), SmithKline Beecham (Belgium) and Chiron (Italy), and he has collaborated with RIBI Immunochem (US), Merck and Sanofi Pasteur. His researches are focusing on the fabrication and characterization of nanoparticles complexed with phospholipids and studying the mechanisms implied in drug delivery across biological barriers. He has extensive experience in Nanomedicine, and in particular on prophylactic and therapeutic nanovaccines. He was president of the French control release society (Groupe Thématique de Recherche sur la Vectorisation – GTRV) from 2004-08, he is board member of SFNano (French society of nanomedicine) and has over 90 international publications and 23 patents to his name. He is the founder of VAXINANO a company who is developing vaccine for human and animal health (www.vaxinano.com).
SESSION 2 - Systems vaccinology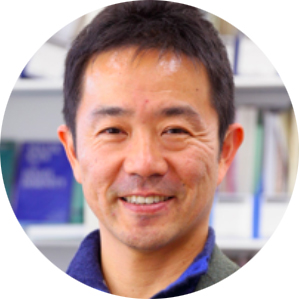 Ken IshiiUniversity of Tokyo, Japan
+
Dr. Ken Ishii is currently Director for International Research and Development Center for Mucosal Vaccines, and Professor of Vaccine Science Division at Institute of Medical Science, University of Tokyo. Until 2018, he was Director of Center for Vaccine and Adjuvant Research at National Institute of Biomedical Innovation, Health and Nutrition. Prof. Ishii obtained M.D. and a Ph.D. from the School of Medicine, Yokohama City University, Kanagawa, Japan. He is further qualified with his years of experience in vaccine research supported by numerous books and over 200 periodical publications and 20,000 citations since 1998 including 7 years as a IND reviewer at US Food and Drug Administration (FDA), two years as Managing Director at Japan Agency for Medical Research and Development (AMED), and over 20 years as an immunologist and vaccinologist.
---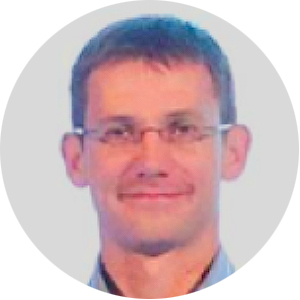 Arnaud DidierlaurentGSK, Belgium
+
Arnaud Didierlaurent trained as an engineer in Biotechnology in France and has a PhD in cellular immunology from the University of Lausanne. Before joining GlaxoSmithKline in 2008, he held postdoctoral positions in Lausanne (J. Tschopp), at Imperial College London (T. Hussell) and at Rockfeller University (R. Steinman), where he worked in deciphering the interplay between innate immunity and pathogen/vaccine-specific adaptive response. The focus of his work was mainly on understanding immunology of the tissue, in particular lung immunology and the impact of viral infection of tissue response ('tissue imprinting").
In the last 10 years at GSK, Arnaud had several leading positions in adjuvant research and development. Initially responsible for adjuvant research in the preclinical group, Arnaud is now in charge of the adjuvant platform in the Discovery Performance Unit in Belgium. As head of the platform, Arnaud holds accountability for the research and life-cycle of current adjuvant portfolio (3 Adjuvant systems used in several commercial vaccines) as well as for the development of new adjuvants to create innovative vaccines. Arnaud also serves as GSK spokesperson on adjuvants in different meetings with academics, regulators or other governmental agencies and has been directly involved in the licensure of several adjuvanted vaccines. Recently, Arnaud moved to a position in global medical affairs to support the use of the Zoster vaccine Shingrix in Europe, Asia and in immunocompromised individuals.
Arnaud authored a number of publications and reviews on the topic of innate immunity and adjuvants.