Welcome to the 53rd Annual Meeting of the French Society for Immunology
Dear Colleagues and Members of the French Society for Immunology,
It is our great pleasure to invite you to the 53rd Annual Meeting of the French Society for Immunology to be held at the Cité des Sciences, Porte de la Villette in Paris, from 17 to 19 November 2020.
The scientific program features presentations by renowned researchers in basic and clinical immunology and is organized into eight plenary sessions covering a broad range of topics: Immune system diversity, Metabolism & Immunity and Infection & Inflammation: Focus on SARS-CoV2 and Immunotherapy. Two plenary sessions, Microbiota & Mucosal Immunity and Cancer Immunology, have been organized jointly with the Japanese Society for Immunology and the British Society for Immunology, respectively. Finally, two plenary sessions, SFI Young Immunologists and EFIS Acteria Laureates, have been dedicated to young researchers.
The meeting furthermore features nineteen parallel sessions with, among others, four medical sessions, three sessions of Thematic Clubs of the French Society for Immunology and a session on COVID-19, organized by the Fédération d'Immunologie Médicale. Last but not least, the program contains three Keynote Lectures, including the Pierre Grabar Lecture.
The involvement of young researchers in the organization of and participation in the meeting has been strongly encouraged. The plenary Young Immunologists session will enable promising young students and postdoctoral fellows to present their work, whereas each session featuring oral communications selected from abstracts will be co-chaired by young immunologist. Finally, prizes for the best oral and poster presentations will be awarded at the end of the meeting.
We encourage you to participate actively in this annual meeting by submitting abstracts for oral and poster presentations and we hope to have the pleasure to welcome you in Paris from 17 to 19 November 2020!
Sincerely,
Renato Monteiro
On the behalf of Organizing and Scientific Committees
SESSION DE LA FÉDÉRATION D'IMMUNOLOGIE MÉDICALE
COVID-19 : une maladie immunologique ?
Thursday 19 November from 10:30 to 14:00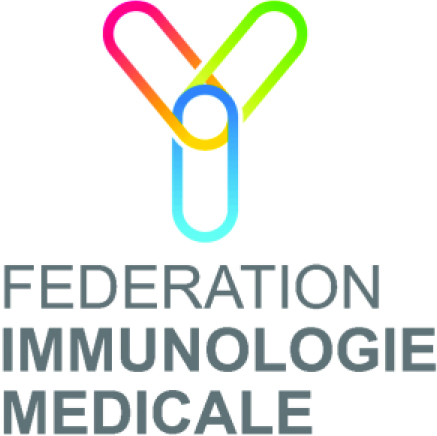 PLANNING AT A GLANCE
Download PDF
IMPORTANT DATES
Early bird registration until:
20 September 2020
Abstract submission until:
27 September 2020
COMMITTEES
Organizing Committee
• Laetitia Gautreau
• Aude Magerus
• Renato Monteiro
• Delphine Sauce-Larsen
• Loredana Saveanu
• Véronique Witko-Sarsat
• Hans Yssel

Scientific Committee
• Sébastien Amigorena
• Morgane Bomsel
• Marina Cavazzana
• Nadine Cerf-Bensussan
• Béhazine Combadière
• James Di Santo
• Gérard Eberl
• Jérome Galon
• Agnès Lehuen
• Nicolas Manel
• Jean-François Nicolas
• Frédéric Rieux-Laucat
• Vassili Soumelis
• Eric Tartour
• Laurence Zitvogel

Administrative Board of the SFI
President:
• Renato Monteiro - Paris
General Secretary:
• Julie Tabiasco - Toulouse
Treasurer:
• Aude Magerus - Paris
Councillors of the SFI
• Patricia Amé-Thomas - Rennes
• Laurence Bataille - Paris
• Véronique Braud - Nice
• Sophie Brouard - Nantes
• Claude Leclerc - Paris
• Lennart Mars - Lille
• Hélène Moins - Paris
• Jean-François Nicolas - Lyon
• Jacques Nunes - Marseille
• Abdelhadi Saoudi - Toulouse
• Delphine Sauce - Paris
• Loredana Saveanu - Paris

---
Announcement poster
Download PDF
---
Become a member of the SFI and benefit from reduced registration fees: